Saahityam
Saamethalu
Sethakamulu
Rangasthala Natulu
Thyagayya Kirtanalu
Mee Page


Learn Telugu
Aksharaalu
Teachers


Pusthakaalu-Paperlu
Pusthakaalu
Vaarthaa Patrikalu


Meekosam
Chuttarikaalu
Jaathakaalu
Nammakaalu
Culture
Vishaya Soochika


Adhee-Idhee
Sanghaalu
Weblinks
Oorlu
STD Codes


Sankhyalu
Samvatsaraalu
Calendar - 2023
Calendar - 2022
Calendar - 2021
Calendar - 2020
Calendar - 2019
Calendar - 2018
Calendar - 2017
Calendar - 2016
Calendar - 2015
Calendar - 2014
Calendar - 2013
Calendar - 2012
Calendar - 2011
Calendar - 2010
Calendar - 2009
Calendar - 2008
Calendar - 2007
Calendar - 2006
Calendar - 2005
Calendar - 2004
Calendar - 2003
Calendar - 2002
Calendar - 2001
Calendar - 2000


Paatalu-Cinemalu
Old Songs


Aada Paduchulu
Mahila


Daivikkam
Pandugalu
Deevenalu
Divine Links
Divine Books


Telugu-Biddalu
Pramukhaandhrulu
Contributors
Registration


Link to us
Links to our sites


Disclaimer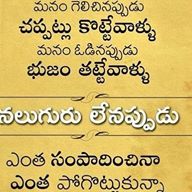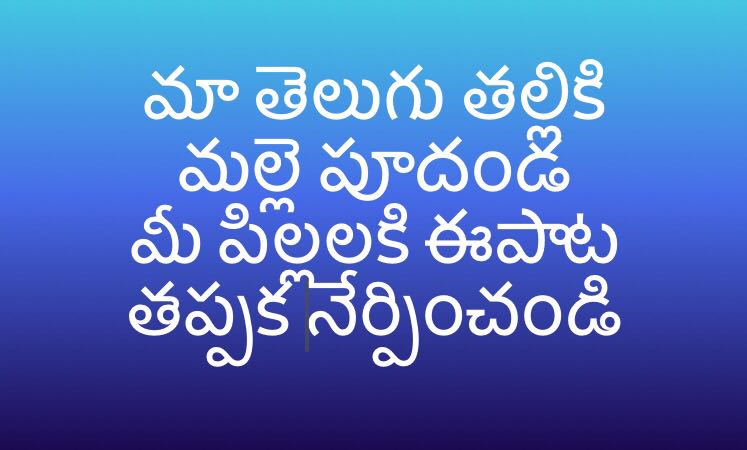 Divine Telugu Books

Suprabhatam
Lord Venkateswara
Sri Venkatesa Stotram
Telugulo Raamaayanam
  Endaro Mahaanubhaavulu 
  Andarikee Maa Vandanaalu 
  And Welcome to TeluguWebsite.com 
   World's first Encyclopedia of Telugu
Divine Books

The Bhagavad Gita
Prince Arjuna faced a dilemma that many face sooner or later--whether to take action that is necessary yet morally ambiguous. The difference is that Arjuna's action was to wage war against his own family. With the armies arrayed, Arjuna loses his nerve. Krishna, his charioteer and incarnation of divine consciousness, begins to teach him the nature of God and of himself, that Arjuna can attain liberation through union with God, and that there are several available paths. And so the most famous and revered of all Hindu Scriptures goes on to teach the paths of knowledge, devotion, action, and meditation, becoming the seed for all the Hindu systems of philosophy and religion that followed. For all of its profundity, Eknath Easwaran manages to translate the Gita in easy prose that neither panders nor obscures. Coupled with his thorough introduction, Easwaran's version comes off on all the levels it should: as a guide to action, devotional Scripture, a philosophical text, and inspirational reading. So what does Arjuna finally do? He follows his dharma, of course, as we all must. --Brian Bruya --This text refers to the paperback edition of this title.



The Dhammapada
According to Eknath Easwaran, if all of the Buddhist sutras had been lost except the Dhammapada, it alone would be enough for readers to understand and appreciate the wisdom of the Buddha. Easwaran's version of the Dhammapada goes a long way toward proving this. In a lengthy introduction, Easwaran summarizes the life of the Buddha and the main tenets of his thought, including key concepts such as dharma, karma, and nirvana. The language of the Dhammapada is as lucid and flowing as the Psalms or the Sermon on the Mount, and this is why it is one of the most loved and remembered of all Buddhist sutras. Its subject matter, succinctly, is about training the mind, which leads to kind thoughts and deeds, which bring peace and freedom from suffering. If you are interested in reading one of the gems of Buddhist literature, this is a good place to start; and if you are looking for a great version of this beloved scripture, you can't do better. Like all great world scripture, the verses here reward rereading and reflection, prompting you to "strive for wisdom always." --Brian Bruya



The Upanishads
Formerly a professor of Victorian literature, Eknath Easwaran discovered the treasures of wisdom
in his own native India and began to pursue them with a passion. He has since studied them, practiced them, and moved to America to share them with the Western world. In his translation of The Upanishads, the font of Indian spirituality, Easwaran delights us with a readable rendition of one of the most difficult texts of all religious traditions. Each Upanishad is a lyrical statement about the deeper truths of mysticism, from the different levels of awareness to cultivations of love for God. There's one twist, though, for ultimately a devoted meditator realizes that God and the world are not separate from oneself. Then the ultimate goal becomes to reunite with the universal Self, achieving the infinite joy that accompanies such union. Easwaran recruited Michael Nagler to contribute notes to the translation and a lengthy afterword, which together with introductions to each Upanishad, guide us expertly through this strange and fruitful landscape. --Brian Bruya



Commentaries on the Vedas, the Upanishads and the Bhagavad Gita
This book brings together in one volume Sri Chinmoy's commentaries on the Vedas the Upanishads and the Bhagavad Gita three ancient Indian scriptures which are the foundations of Hindu spiritual tradition. His approach is clear and practical and at the same time profound and richly poetic. In a style unmistakably his own Sri Chinmoy makes direct and personal contact with the reader who joins him on a journey through the wisdom of these celebrated classics. This book is both an excellent introduction for readers who are coming to the subject for the first time and a series of illumining meditations for those who already know it well.



The Rig Veda : An Anthology Reviewer: Steve Kudlak (see more about me) from Wheeling, WV
The problem with most translations of ancient religious books, is that they are usually translated by devotees, who give their own "spiritual spin" to things, and who definitely have an "agenda".
The author not only avoids this, but she explains what she did and why. Most translators never explain this or any of the problems of translating. And since things like the Rig Veda are huge, she expalins her slections quite well.
The translation is plain not flowery religious language. Some examples are like: "mom's a doctor..." and " Oh Wondferful Agni..." and I believe this preserves the flavor of the Rig Veda. That can be appreciated by someone who feels that accuracy in translation is useful.
If you are looking for a flowery "spirtitual" translation this is not it. However if you want a translation that is good in inspired moments, and also good with pizza and beer this is for you.



Meditation
This handbook of meditation practice is a complete guide to a unique approach to tapping inner resources by training concentration on inspirational passages. Meditation and the Eight-Point Program that complements and supports it can be used by anyone who wants to learn to meditate without any new dogma or philosophy. 252 pages

Organisational and financial management of religious institutions : with special reference to Tirumala Tirupati Devasthanams (TTD) by V. K. Bhaskara Rao

Telugu New Testament with Psalms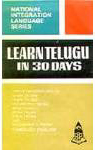 Click Below For :

Top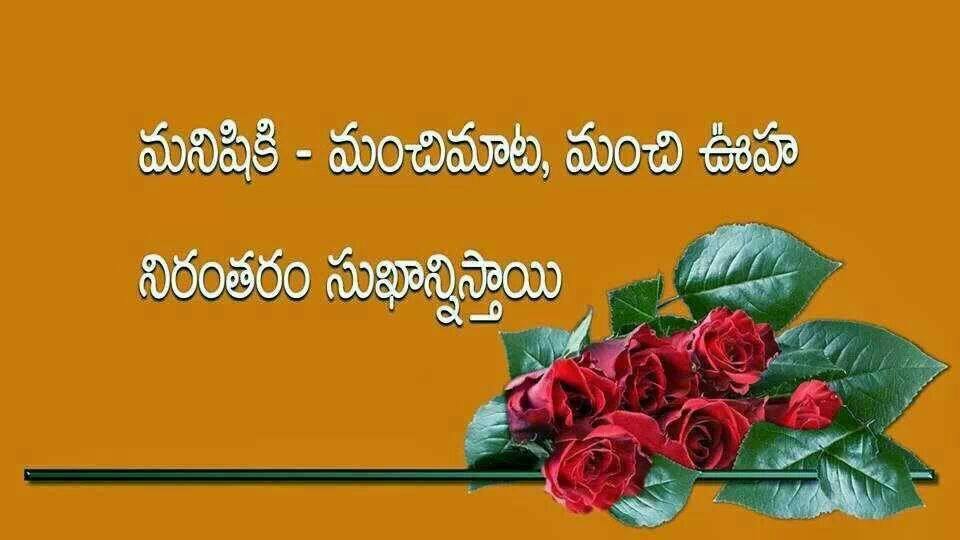 [ Aksharaalu | Calendar - 2000 | Calendar - 2001 | Calendar - 2002 | Calendar - 2003 [ Calendar - 2004 | Calendar - 2005 | Calendar - 2006 | Calendar - 2007 | Calendar - 2008 [ Calendar - 2009 | Calendar - 2010 | Calendar - 2011 | Calendar - 2012 | Calendar - 2013 | Calendar - 2014 | Calendar - 2015 | Calendar - 2016 | Calendar - 2017 | Calendar - 2018 | Calendar - 2019 |Calendar - 2020 |Calendar - 2021 |Calendar - 2022 |Calendar - 2023 | Chuttarikaalu | Cinema | Contributors | Culture | Deevenalu [ Disclaimer | DivineBooks | DivineLinks | DVDs | Homepage [ Jaathakaalu | Links to our sites | Mahila | Mee Page > | Music [ Nammakaalu | Old Songs | Oorlu | Pandugalu | Pramukhaandhrulu [ Pusthakaalu | Rangasthala Natulu | Registration | Saamethalu | Sanghaalu [ Samvatsaraalu | Sethakamulu | STD Codes | Teachers | Thyagayya Kirtanalu [ Vaarthaa Patrikalu | Vishaya Soochika | Weblinks

Missing Data?
Want to add URL?
Do you have a Telugu Website?

Want your name in Meeru Telugaa?


Page Last Updated:
Site to be viewed in 800 x 600 Resolution